mulled wine
Mulled wine is perfect for pairing with late fall and winter meals. Staying warm while still enjoying a bold red wine is the perfect holiday treat.
Around Thanksgiving we found a delightful German restaurant in our new neighborhood. In addition to serving one of the most incredible homestyle German meals that I've had in a long time, their evening drink offering was a mulled German wine. It was absolutely lovely to pair the hot wine with traditional comfort dishes and I just knew that I wanted to serve mulled wine with our Thanksgiving dinner. This recipe was a great balance of smooth wine, sweet honey and warm spices and will accompany many special meals to come.

MULLED WINE
INGREDIENTS
1 750ml bottle red wine
4 cups apple cider
¼ cup honey
1 orange, zested and juiced
3 cinnamon sticks
8 whole cloves
2 star anise
1 teaspoon ground ginger
PREPARATION
Place all ingredients in a large saucepan and bring to a boil. Once boiling, reduce heat to low and simmer for ten minutes.
Strain and serve with optional orange peel for garnish.
If you're looking for festive holiday recipes to expand your drink menu, check out the delicious recipes below.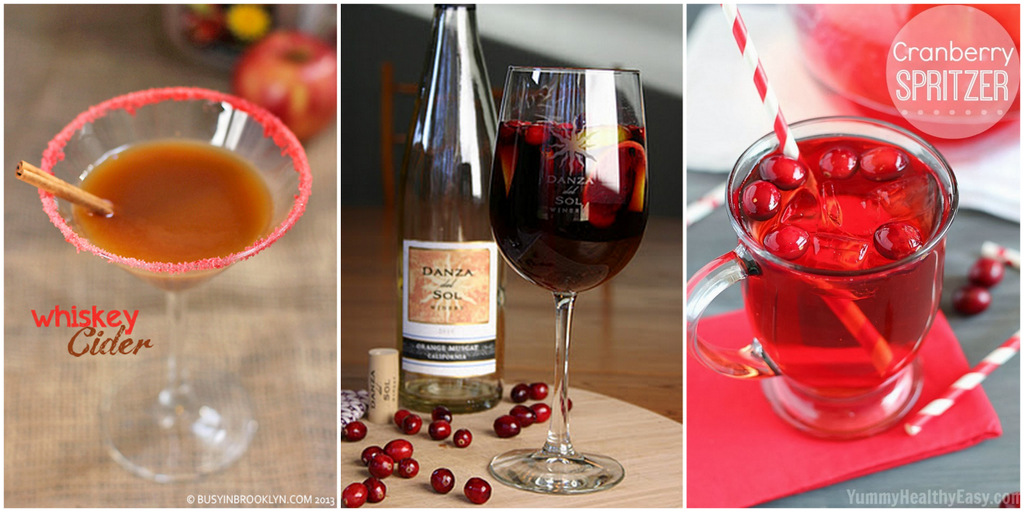 WHISKY CIDER COCKTAIL  ///  Busy in Brooklyn
SIMPLE SANGRIA  ///  Susie Freaking Homemaker
CRANBERRY SPRITZER  ///  Yummy Healthy Easy
CRANBERRY OLD FASHIONED  ///  Girl in the Little Red Kitchen
SIMPLY SPIKED CIDER  ///  Running to the Kitchen
THE NEW BRUNSWICK COCKTAIL  ///  The Tomato Tart
HOT CRANBERRY CIDER WITH FENNEL AND ORANGE  ///  Cook the Story
PEAR AND SAGE SPARKLERS  ///  Omeletta