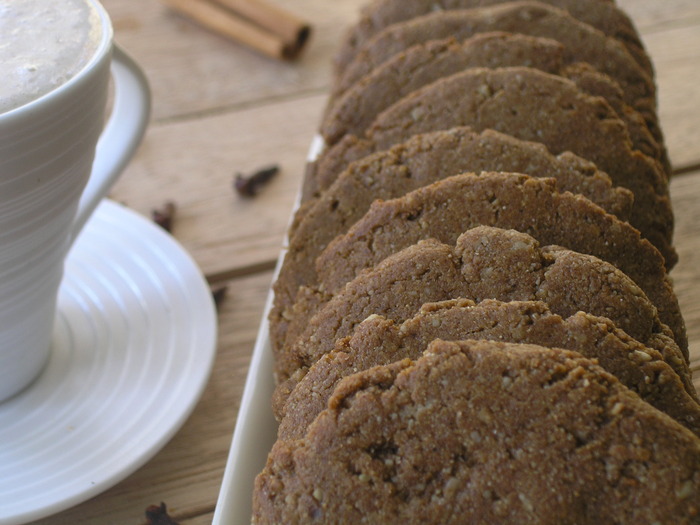 GINGER SNAP COOKIES by Nurture Me Nature
Almost a decade ago my grandmother took on a new adventure into living a gluten free lifestyle. As a woman raised in Louisiana and now living in Texas, this was not an easy feat. At the time, gluten free products were only sold at specialty stores, horribly expensive and limited in numbers. The industry has come a long way over the years, but a common complaint is still the amount of sugars and MSG being used to boost flavors of pre made goods and mixes. My grandmother hasn't let this challenge slow her down, as she's adapted our family's gumbo recipe, my grandfather's favorite chocolate pie and all of our traditional holiday dishes to be gluten free. I would love to be able to support a local company not only succeed in their own venture, but expand the baking options available to my sweet grandmother, aunt and others that have changed their diet for their health.
Nurture Me Nature is the heart and soul of Marina, a Southern Californian with a passion for creating baking mixes that are not only Gluten Free, but also Organic, Kosher, Low Sugar and Non GMO. She is currently producing her mixes in small batches and receiving rave reviews on the quality, taste and texture of the baked goods created with her mixes. She has turned to an Indiegogo campaign to raise the funds to increase her production so that her mixes can nurture a broader audience. If compelled, please take a second to visit her campaign and consider donating in any way that you can.
HOW YOU CAN HELP
1. Contribute to the Campaign – every bit helps!
2. Place an order now by emailing nurturemenature@gmail.com – she'll send you a price and availability list – every order helps fund the growing campaign!