valentine tea DIY gift sets
Custom blended tea, personalized favor tins, and festive tea infusers come together to make uniquely sweet Valentine's gift sets.
While browsing the after Christmas sales at Michael's I happened to stumble upon these adorable tins from Gartner Studios on clearance. Regularly $24.99, a set of 18 tins and labels were only $7.99; a deal that even their 40% off coupons couldn't beat. Any favor sized tin would be perfect for this project, but I'm happy to note that our local store still had several of these tins left in stock just this past week! I picked them up knowing that they'd be perfect for gifting a favorite blend from Adagio Teas and Valentine's Day was the perfect occasion.
If you aren't familiar with Adagio Teas please do yourself a favor and jump over and take a look. In addition to a large variety of premium, flavored, and herbal teas they also allow the unique option of creating your own tea blends. I have had a blast over the past several years customizing flavor combinations inspired by my favorite flavor profiles. I just recently decided to start creating blends inspired by popular recipes here on Bake Love Give and started with our Chocolate Dipped Strawberry Spritz Cookies. Per usual, the tea was fabulous and was the highlight of these Valentine Tea Gift Sets.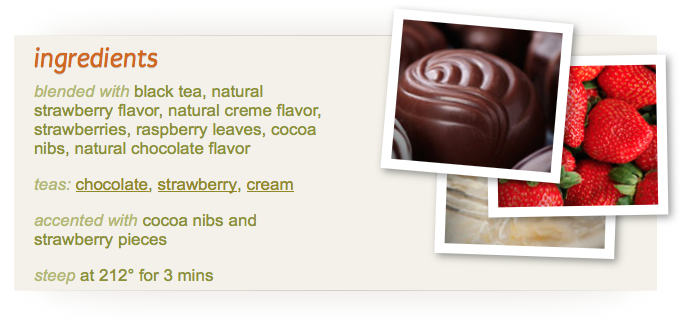 Using a kitchen scale, I measured half an ounce of tea into each tin. The Gartner Studios products come with labels and a link to free templates that were incredibly easy to drop custom text onto. I dropped each tin into festive Wilton Valentine's Day Treat Kits, topped them with a stainless steel mesh tea ball, and tied them with a bow. The tea balls were a fun touch, not only to complete the gift set, but to ensure that each recipient could enjoy the tea even if not accustomed to brewing loose tea at home. For an extra festive touch I also found some owl tea infusers at Sur la Table that added a pop of color to some of the sets.
These Tea Gift Sets would also make fabulous party favors for an afternoon tea party, bridal shower, or baby shower. You can head over to Adagio Teas to create a custom blend for any occasion or stop by your local tea shop to pick up your favorite loose teas. Labels and packaging can be customized to coordinate with any theme by changing up colors and fonts. Get creative, the possibilities are endless!
RESOURCES
Wilton Valentine's Day Doodles Cookie Treat Kit
Stainless Steel Mesh Tea Ball
Tovolo Tea Infuser, Owl
Gartner Studios Tins found at Michael's
Chocolate Dipped Strawberry Cookie Tea
INSPIRATION RECIPE
Chocolate Dipped Strawberry Spritz Cookies