2-ingredient recipe for a balanced digital life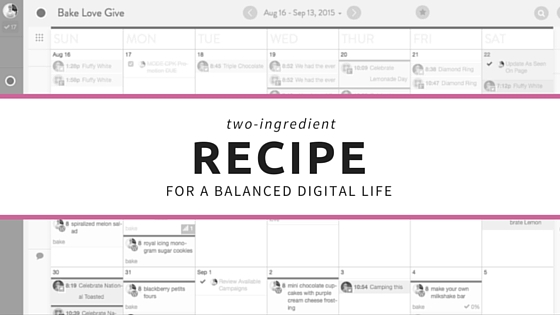 With the amount of time spent online increasing, it is important to maintain a balanced digital life. I'm sharing my favorite tool to decrease time spent executing some of my most important digital tasks.
First, if you usually pop-in for baking inspiration, you may want to move on to your next fabulous blog crush for the day. However, if any part of your daily routine requires a continuous online presence you'll want to stick around for this one. Second, I must thank Nicole at Or Whatever You Do for this amazing tip. It's amazing what late night shenanigans and live band karaoke can lead to at a blogging conference. Sharing the brutally honest truth about how overwhelming (yet rewarding!) running a blog can be at times with someone who can truly relate is worth every penny spent at a conference.
So without further ado, let's talk balance. Fun fact: like many, I work a full-time job in addition to baking, photographing, writing, and socially connecting for this blog. I had to laugh several months ago when I was home visiting my grandmother and she asked me if I had lost my job. News to me if I had, but I totally laughed when it boiled down to the fact that she was really asking me how I was able to post to Facebook and Twitter all day if I was actually working. Welcome to the magic of the internet and a little tool that has changed my life.
I'm your typical Type-A girl when it comes to organizing my blog. I even thought I was an editorial rockstar until I used CoSchedule. My paper planner, pretty markers, and fancy sticky notes were tossed aside when I realized the power of CoSchedule. The best part is that it took several systems I already had in place and combined them into a one stop shop for planning content. To say I'm obsessed is an understatement. The ability to seamlessly drag and drop publications of posts and social media updates while maintaining my daily tasks and events all in one place is quite magical.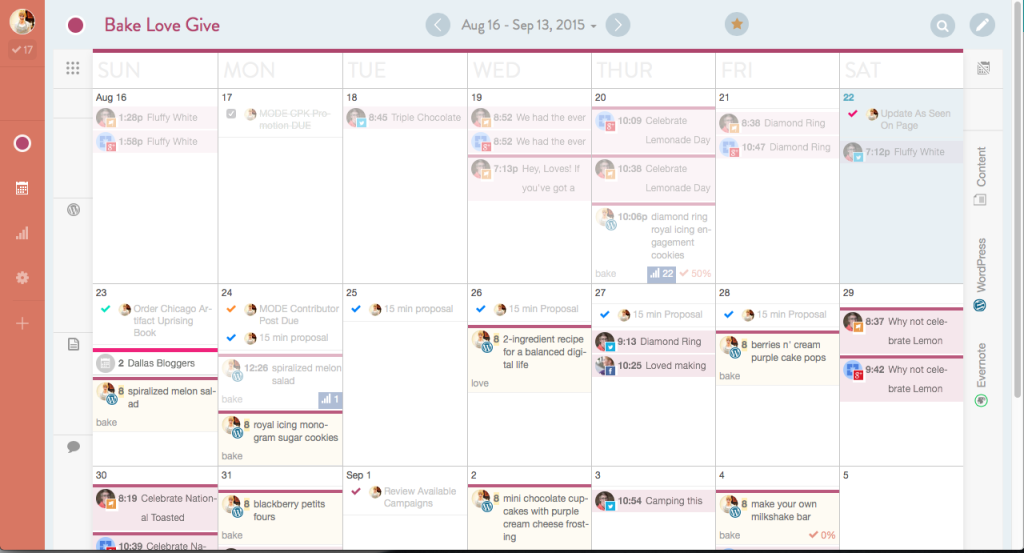 Plan content with a customizable editorial calendar
Run your WordPress editorial calendar as a plugin, on your post editing screen, and even as a standalone app.
Schedule social media as you blog to use the inspiration when you have it and never forget to share your posts again.
Easily plan and move blog posts around, and automatically adjust your attached tasks and social messages to those changes.
Share your posts with the major social networks your audience loves like Facebook, Twitter, LinkedIn, Google+, and Tumblr.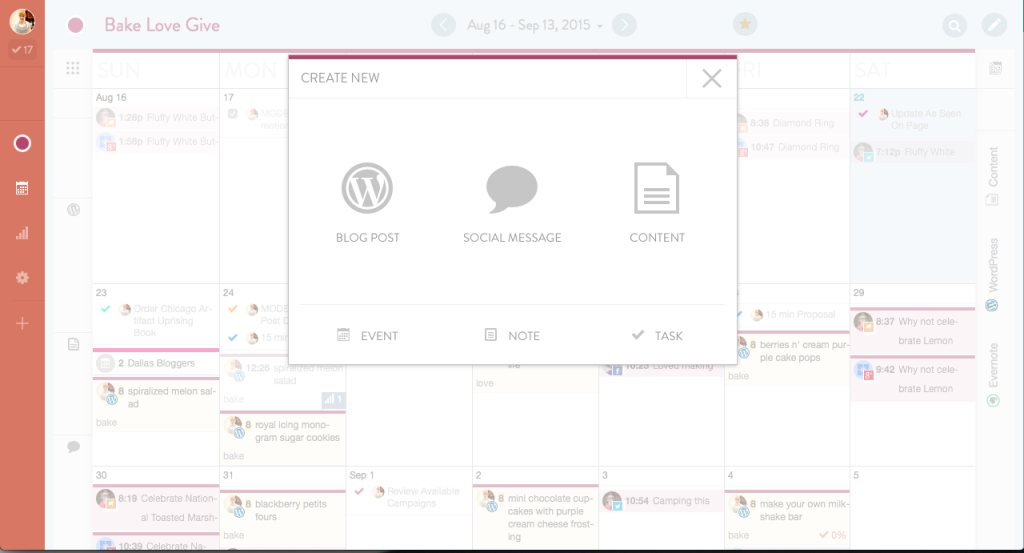 Organize and integrate all digital tasks in a single place
Blog posts
Social messages
Events
Notes
Tasks
Check out their overview video for more info!
Try CoSchedule at no risk with a 14-day free trial
Adult coloring books
Coschedule may keep me organized, but this new trend of intricate coloring books keeps me sane and prevents me from having to don prison orange most days. My two favorites are the Secret Garden and Enchanted Forest by Johanna Basford and I cannot wait until the Lost Ocean is released. I know what you're thinking. How can coloring books make you more productive? Easy, they're incredibly relaxing and relieve the day's stresses like you would not believe.
I've traded my last fifteen minutes of social media catch up at the end of the day for a date with a coloring book and my favorite pens. I find myself able to fall asleep much faster having spent my last few minutes winding down without stressing about the latest drama on Facebook, whether my daily stats met my expectations, or how many emails I have to return in the morning. I cannot stress enough the power of unplugging and refocusing your energy to something positive at the end of the day.
So there you have it. My two-ingredient recipe for maintaining a balanced digital life and my secret for winding down at the end of each day. What are your tricks for staying balanced in this digital age? We'd love to hear them!