pink peppermint chocolate snowflake cookies
Chocolate cut out cookies are decorated with pink peppermint candy melts to create these delicious Pink Peppermint Chocolate Snowflake Cookies. The recipe was inspired by a brave little girl fighting brain cancer and were shipped across the country as part of the Great Food Blogger Cookie Swap.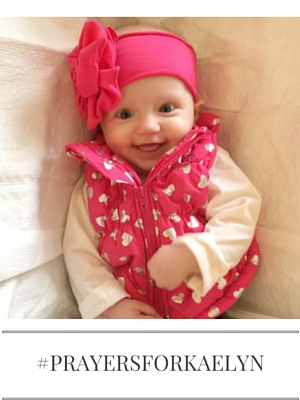 Our participation in the the Food Blogger Cookie Swap benefiting Cookies for Kids' Cancer this year took on a whole new meaning when a sweet friend's baby was diagnosed with brain cancer. We are honored to once again be baking for such an important cause to raise childhood cancer awareness and to shed light on stories like Pink Warrior Princess Kaelyn. To follow the journey of the brave little girl who inspired these Pink Peppermint Chocolate Snowflake Cookies, visit her Facebook page or keep in touch on Instagram. Her sweet mommy and daddy appreciate the love and support of prayer warriors near and far so be sure to keep them in your thoughts this holiday season and throughout her journey to remission.
These cookies start with a rich chocolate cut out cookie dough rolled to about 1/4″ thin. I had big dreams of using these gorgeous snowflake plunger cookie cutters and piping their intricate designs with royal icing. I quickly threw in the towel and piped pink peppermint white chocolate on top which turned out delicious and cute. Just goes to show that not everything in the kitchen turns out as planned, but it's usually quite delicious!
As you can see the lace-like impressions on each snowflake were gorgeous; I still want to find a way to highlight the intricate details in a future baking adventure. However, this recipe would be perfect with any cookie cutter you have on hand and you can decorate accordingly. The peppermint white chocolate adds a sweet contrast to the rich chocolate cookie making a deliciously festive holiday cookie. These turned out delicious and I do hope all of their recipients loved them as much as we did!
PINK PEPPERMINT CHOCOLATE SNOWFLAKE COOKIES
Yields: approximately 6 dozen 2-inch cookies
INGREDIENTS
1 cup (2 sticks) slightly softened, unsalted butter
1 cup granulated sugar
1 egg
1 tsp. vanilla extract
2 cups flour
½ cup unsweetened cocoa powder
½ tsp. baking soda
½ tsp. salt
TO DECORATE
12 oz bag pink candy melts
1 tablespoon peppermint extract
Optional sprinkles or pearls
PREPARATION
In the bowl of an electric mixer fitted with the paddle attachment, cream together butter and sugar until light and fluffy.
Add egg and vanilla, beating until well incorporated. Gradually mix in remaining dry ingredients until dough comes together.
Wrap dough in plastic wrap and chill for at least an hour.
Preheat oven to 375 degrees Fahrenheit and line baking sheets with silicone baking mats or parchment paper.
Break off manageable pieces of chilled dough and roll between two sheets of parchment paper until about ¼ inch thick. Peel off top layer of parchment paper and cut cookies to desired shapes.
Carefully transfer cookies to prepared baking sheets and bake for 8 minutes until edges are crisp, but not darkened.
Allow to cool completely before decorating.
TO DECORATE
Melt candy melts according to package directions.
Stir in peppermint extract until well combined.
Transfer to a piping bag fitted with #1 tip or a Ziplock bag with corner cut off.
Pipe desired decorations and allow to cool completely before storing in an airtight container or packaging for gifting.
RESOURCES
Joseph and Joseph Adjustable Wood Rolling Pin
Snowflake Cutters

 
The Great Food Blogger Cookie Swap is an annual event hosted by The Little Kitchen and
Love and Olive Oil bringing together food bloggers across the world to bake for an amazing cause. This year I received Orange Molasses Cookies from Like Mother Like Daugher, Cowboy Cookies from Koko Likes, and the.most.amazing. Sugar Cookies from A Southern Mother.
This year we are again excited to be partnering with COOKIES FOR KIDS' CANCER, a national non-profit organization committed to funding new therapies used in the fight against pediatric cancer, which claims the lives of more children in the US than any other disease. By participating in this cookie swap you are not only contributing to the food blogger community, but also supporting a great cause.