mini migas cups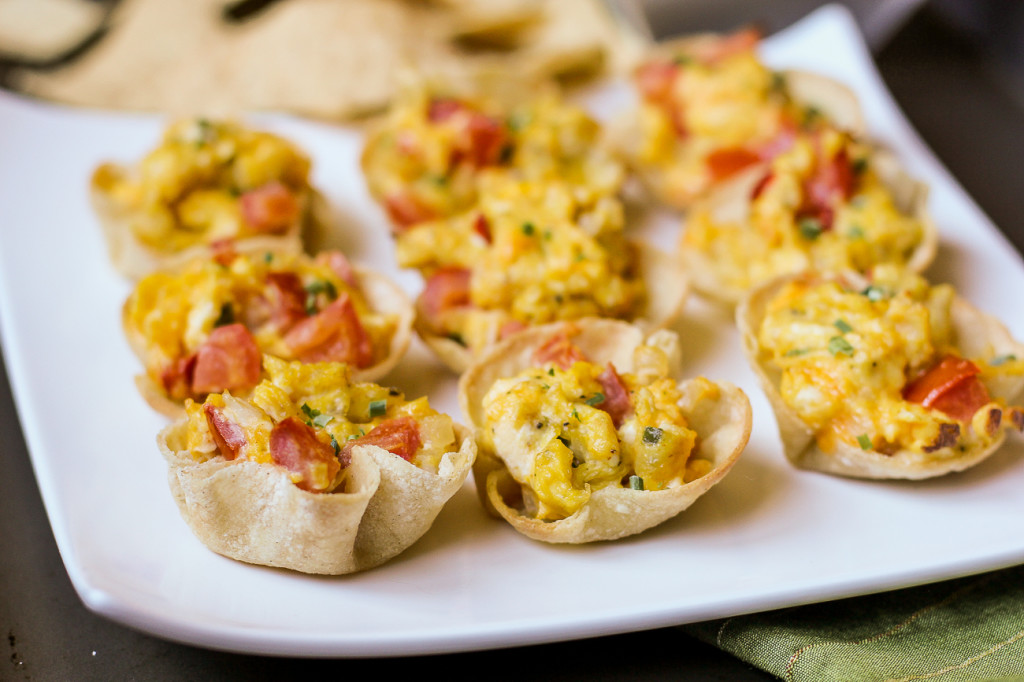 Kick off your Cinco de Mayo celebrations with these fresh and delicious Tex-Mex inspired Mini Migas Cups.
I have never been one to sit down for large breakfasts on a regular basis, but there are a few dishes that inspire me to get into the kitchen as the sun comes up. I adore a craftily curated Sunday brunch just as much as the next guy and have nurtured a never ending love affair with breakfast tacos thanks to growing up in Austin, Texas. Though I don't believe there is anything on the planet greater than a homemade tortilla overflowing with eggs and beef brisket, I have refined my palate just a pinch through the years.
An appreciation for fresh ingredients and my desire to keep breakfast light and simple led me to the delightful discovery of Tex-Mex migas many years ago. Unlike traditional migas where tortilla strips are mixed in with the eggs, these tortilla cups won't get soggy and are delicious vessels for small bite breakfasts. They are perfect for brunch gatherings as well as satisfying my cravings for a taste of home. Start your Cinco de Mayo celebrations off with a Tex-Mex touch with these tasty Mini Migas Cups!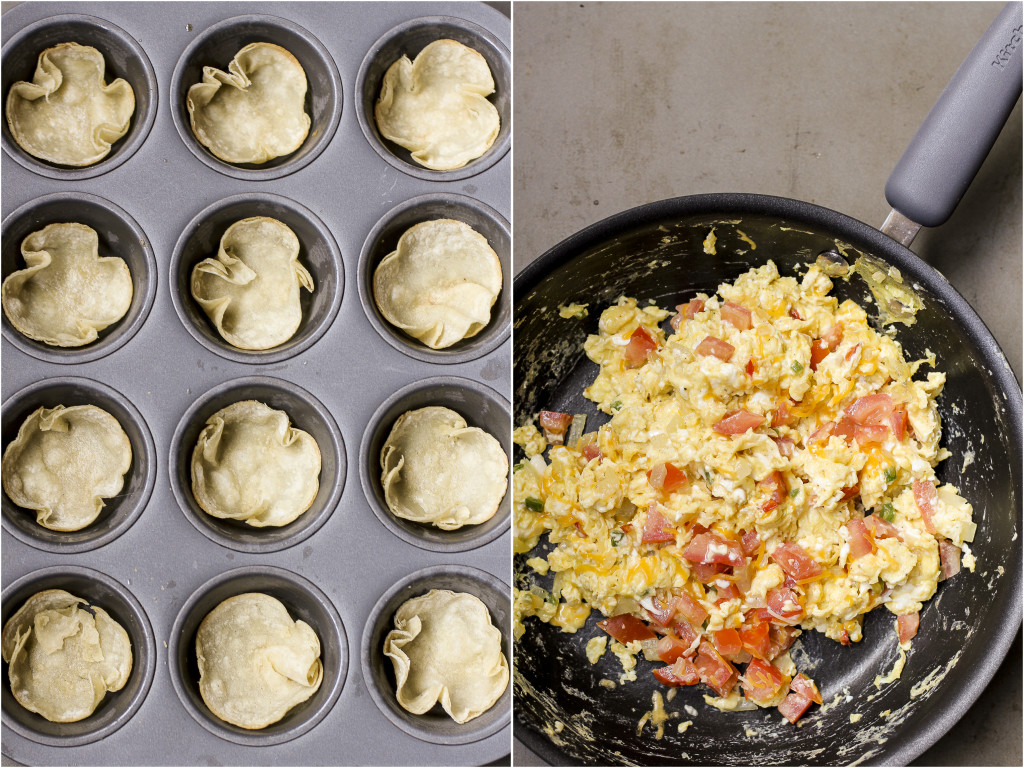 mini migas cups
INGREDIENTS
2 Tablespoons butter, melted + 1 Tablespoon butter for sautéing veggies
1 jalepeño pepper, diced (I used ½ red and ½ green)
½ yellow onion, diced
6 large eggs, beaten
¼ teaspoon cajun seasoning
⅛ teaspoon cracked black pepper
2 small tomatoes, seeded and diced
½ cup shredded mexican cheese blend
chopped green onions or fresh cilantro for garnish
12 small corn tortillas, cut into 4 inch diameter circles
PREPARATION
Preheat oven to 350 degrees Fahrenheit.
Using a biscuit cutter or top of a glass, cut tortillas into approximately 4 inch diameter circles. Microwave tortilla rounds on high for 10-15 seconds so that they are warm and pliable. Brush tortillas on both sides with melted butter and press into each cup of a muffin tin so that they form a bowl.
Bake tortilla cups for 10 minutes until slightly golden.
While tortilla cups are baking, sauté onions and jalepeño peppers in a large skillet with the remaining tablespoon of butter over medium-high heat until the onions are soft and translucent.
Add eggs, cajun seasoning and pepper and scramble just until eggs cook through; you don't want to overcook, as they will be going back in the oven. Toss in tomatoes and cheese until the cheese is melted.
Spoon egg mixture into pre-baked tortilla cups and bake for an additional 10 minutes. Garnish with chopped green onion or fresh cilantro and serve immediately.
NOTES
Can be served with fresh salsa or avocado and a side of rice and refried beans for the authentic Tex-Mex experience.