lemon squares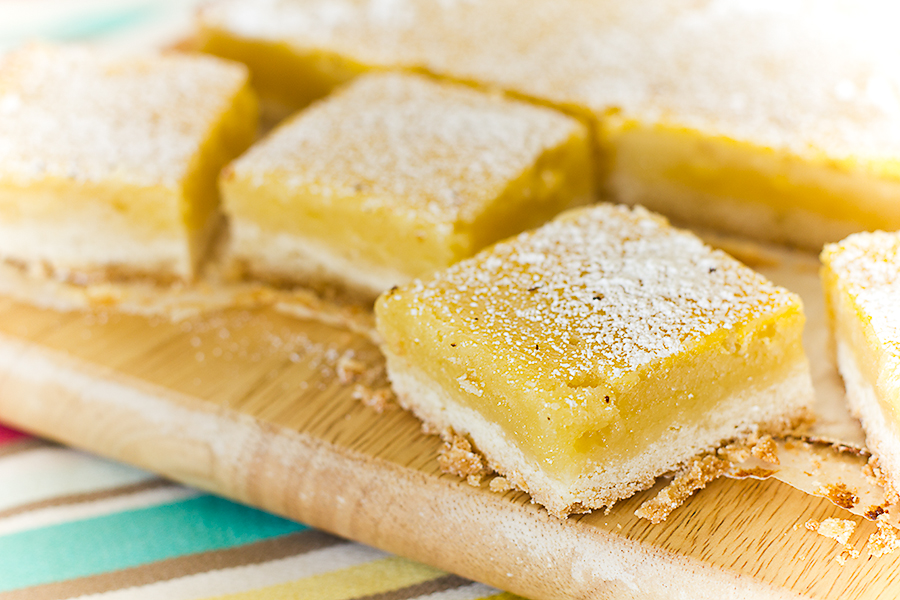 Tart lemon curd blankets a buttery shortbread crust in these irresistible lemon squares. A light dusting of Confectioners' sugar is the perfect touch of sweet to balance the flavors out.
As the Summer temperatures begin to rise, I find myself craving a ridiculous amount of fresh fruits and veggies. Although hearty salads are a delightful excuse to keep the kitchen cool, I don't mind turning the oven on to whip up a batch of these refreshing lemon squares. Fruit based desserts are a Summer staple around here and these squares have just landed themselves a spot in the permanent rotation.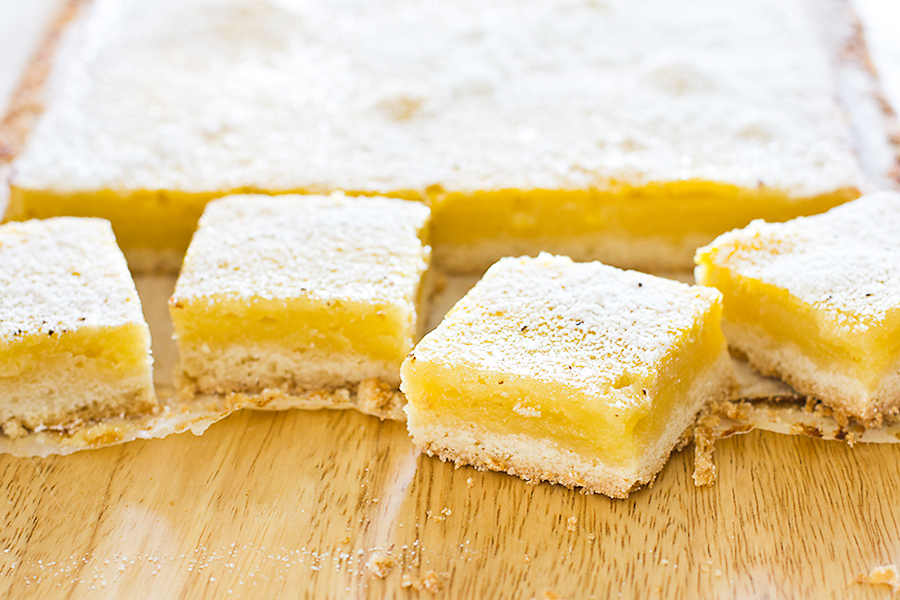 LEMON SQUARES
Yields: approximately 20 squares
INGREDIENTS
Crust
1 cup (2 sticks) unsalted butter, softened to room temperature
½ cup granulated sugar
2 cups all-purpose flour
⅛ teaspoon salt
Filling
6 large eggs
3 cups granulated sugar
1 cup freshly squeezed lemon juice
1 tablespoon pure vanilla extract
1 cup all-purpose flour
Confectioners' sugar for dusting
PREPARATION
Preheat oven to 350 degrees Fahrenheit. Line a 9 x 13 inch cake pan with either parchment paper or butter and flour.
To prepare the crust, cream together butter and sugar in an electric mixer until fluffy. Gradually add flour and salt and mix on low until just combined. Press evenly into the bottom of prepared pan.
Bake crust for 15 to 20 minutes until slightly browned and allow to cool on a wire rack.
To prepare the filling, whisk together all filling ingredients (except for the confectioners' sugar) until smooth. Pour over cooled crust.
Bake for 30 to 35 minutes until filling is set.
Allow to cool completely, dust with confectioners' sugar and cut into 2 inch squares. Place individual squares in cupcake liners for easy serving.
Store in an airtight container in the refrigerator for up to one week.