jell-o cream cheese frosting
Jell-O Cream Cheese Frosting – the Perfect Frosting Recipe for Valentine's Day Treats!
One of my favorite ways to save time while baking is to pair boxed cake mixes with homemade frosting. It is my opinion that a great frosting can take an ordinary cake to extraordinary and I have created a recipe that will do just that. At first bite, you'll never guess the secret ingredient that makes this recipe one-of-a-kind delicious!
Red Velvet Cupcakes are my favorite cupcake to bake for Valentine's Day each year. Paired with bright red cupcake liners and festive pink and red decorations, they make the perfect dessert for sharing. Whether baked from scratch or from a mix, all you need is a delicious cream cheese frosting and you're sure to win over the heart of your Valentine any day of the year.
For years, bakers have been using JELL-O Instant Pudding to add flavor and complexity to cake and cookie batters; so when looking for a way to elevate the flavors of my go-to cream cheese frosting recipe, I thought why not give it a try. The addition of JELL-O Vanilla Instant Pudding to homemade cream cheese frosting gives it a rich vanilla flavor unlike any other.
Don't stop with just red velvet cake. Substitute JELL-O Lemon Instant Pudding to top strawberry cake or use JELL-O Chocolate Instant Pudding to top your favorite chocolate dessert recipes. The possibilities are endless!
Click here for the full recipe: JELL-O CREAM CHEESE FROSTING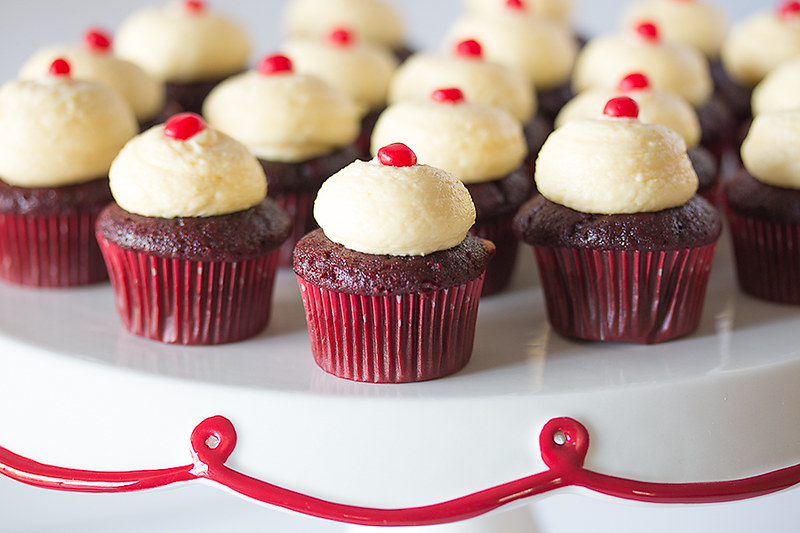 *Sponsored in conjunction with the KRAFT Tastemakers Program.