happy birthday to me – a virtual birthday party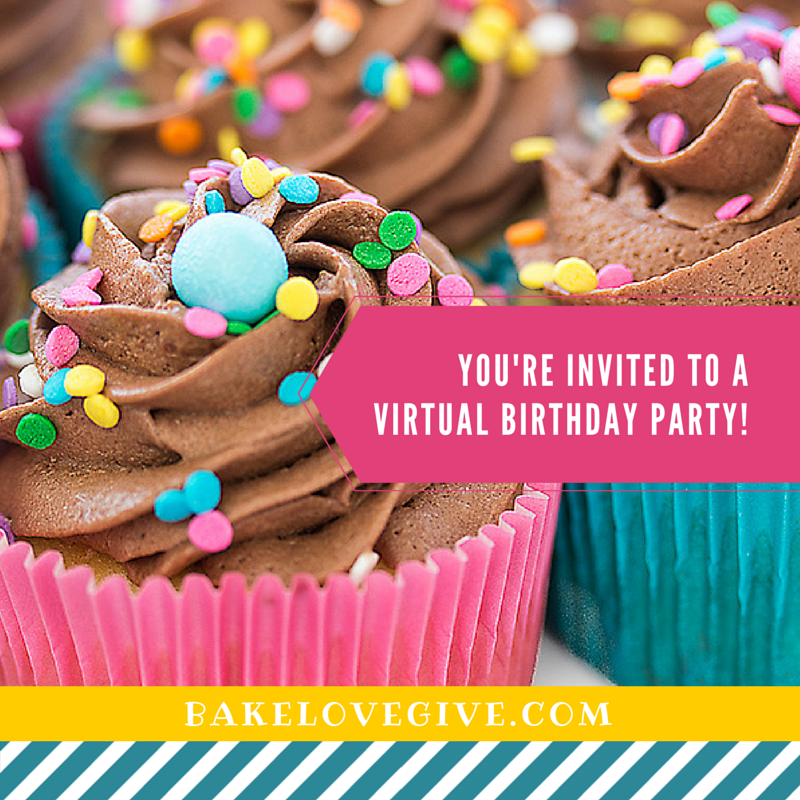 It's my birthday and I'll blog if I want to. Or seven amazing friends will blog for me so that I can take the day off to stuff my face with cake!
2015 marks my first birthday back in Texas in six years. Six years, y'all. This weekend I'll get to spend the evening on the patio of Joe T. Garcia's sipping margs and noshing on fajitas with long time friends and to say that I'm ecstatic is an understatement. In the spirit of celebrating I wanted to give thanks to all of my virtual friends who have supported me throughout the past seven years. Living fifteen hundred miles away from friends and family wasn't always easy, but these guys and gals filled my RSS, Twitter, Instagram, and Facebook feeds with delicious eats and heartfelt conversations.
To the sweet friends who baked all over the country for me, thank you, thank you, thank you! To everyone who has stopped in to read this blog and bake along with me, your comments and support make every day a little sweeter. And to my friends and family across the great state of Texas, let's make this the best year yet!
Without further ado – let's celebrate! Recipes for everything you see below can be found by visiting the respective bloggers' sites. Don't forget to show them some love while you're at it!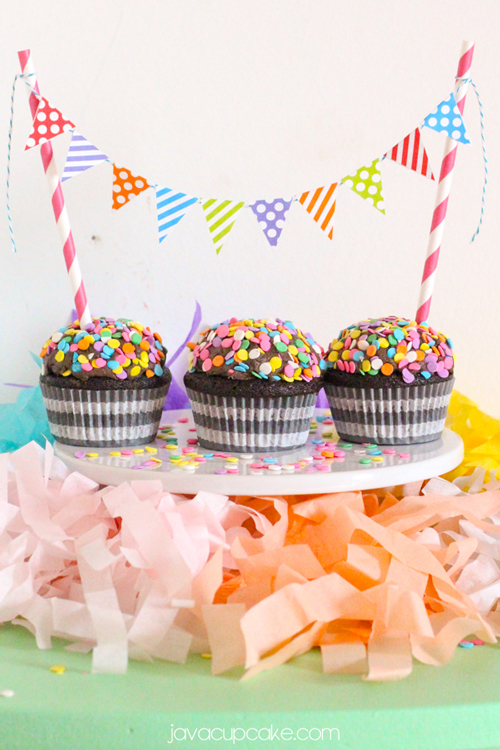 Clearly a woman after my own drunken heart. I love chocolate, I love cupcakes, and I love Betsy. I have absolutely adored following Betsy's journey from Seattle to Germany and cannot wait to see where the adventure takes her next. If you love a fabulous party and a delicious cupcake you definitely want to pop on over and say hello! Seriously, how fun are these cupcakes?! Love, love, love.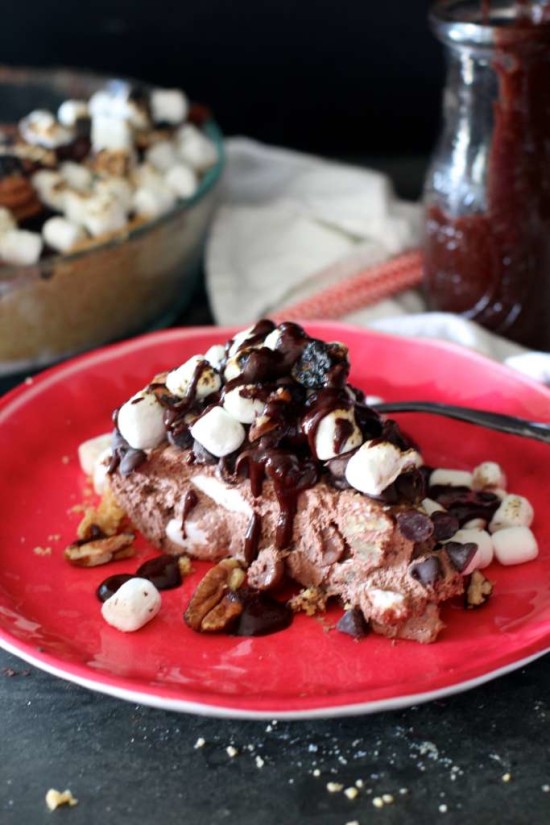 One of the fabulous San Diego bloggers I had the pleasure of meeting during our time in southern California, Jackie and I have had the pleasure of sharing a few scrumptious meals after I moved back to San Francisco. During her trips north we enjoyed local favorites such as dinner the Slanted Door and brunch at Bluestern Brasserie. Her blog is packed full of delicious sweets and eats and Jackie clearly just gets me and my love affair with all things s'mores.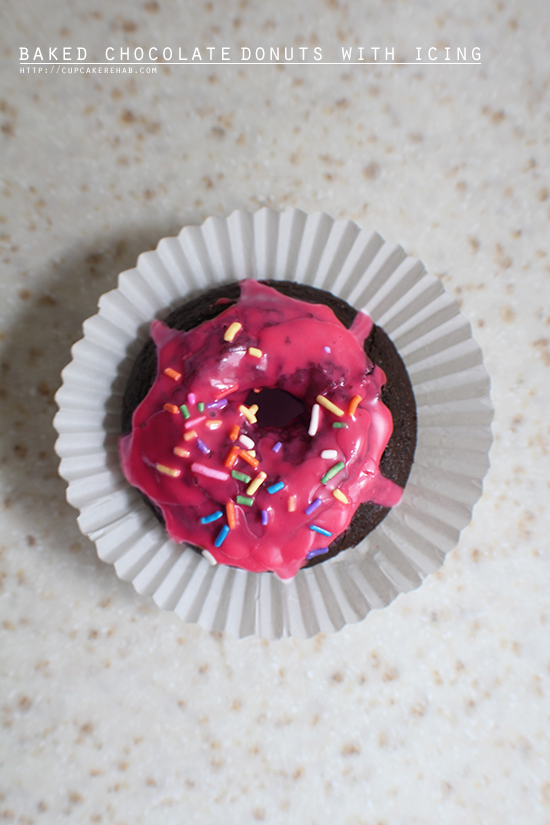 I may very well be one of the very first followers of Cupcake Rehab, but I like to think I've avoided stalker status thus far. Seriously, her Instagram and blog feeds are full of moody, yet playful images of food that beautifully capture light and emotion. Her stunning wedding details and unique style remind me daily to just do what makes you happy and be yourself. These Big' N' Soft Baked Chocolate Donuts? The bright glaze definitely makes me happy. Having a birthday twin also makes me happy. Make sure you pop in to wish HER a Happy Birthday too!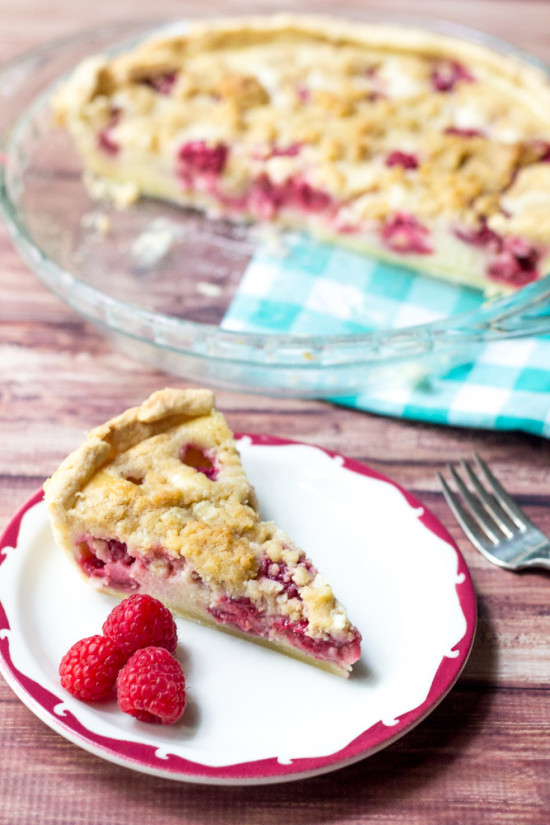 A fellow Texan, I always laugh that we've spent the most time together out of state. Part of the original FoodBuzz community, we first met in San Francisco several years ago at FoodBuzz Fest. Our paths crossed again in San Diego at BlogHer and I find it hilarious that after moving to Texas, the first time we met up again was in Chicago last month at Eat Write Retreat. An Austin blogger, Megan shares recipes suitable for families and foodies alike and you can count on her to show off delicious local and seasonal ingredients. This Raspberries and Cream Pie? So Megan and so amazing.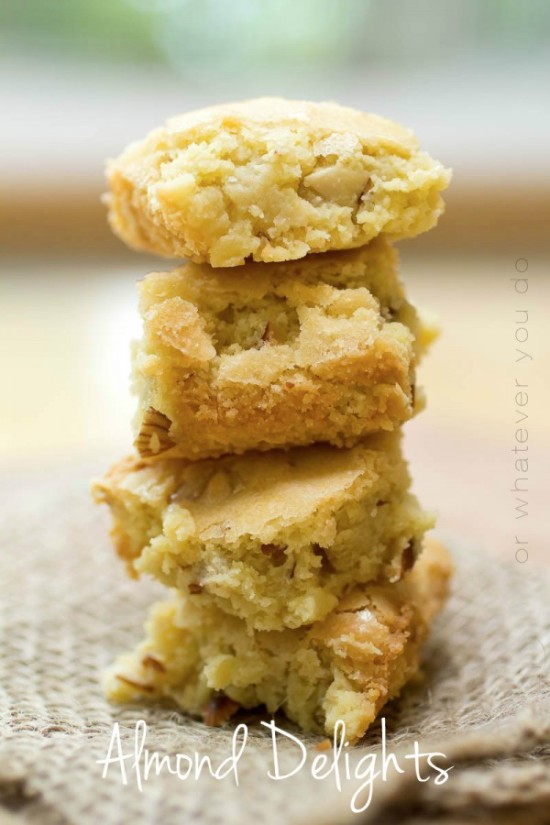 NICOLE AT OR WHATEVER YOU DO // ALMOND DELIGHTS
Nicole is a special new friend from Eat Write Retreat this year and I cannot say enough positive things about this amazing woman. Always up for an adventure, we had way too much fun eating our way through Chicago. A mother of seven (seven!) she shared some amazing advice on staying organized and chasing dreams. Her blog is a beautiful balance of food, life, and family and I adore that her recipes are simple and approachable for all.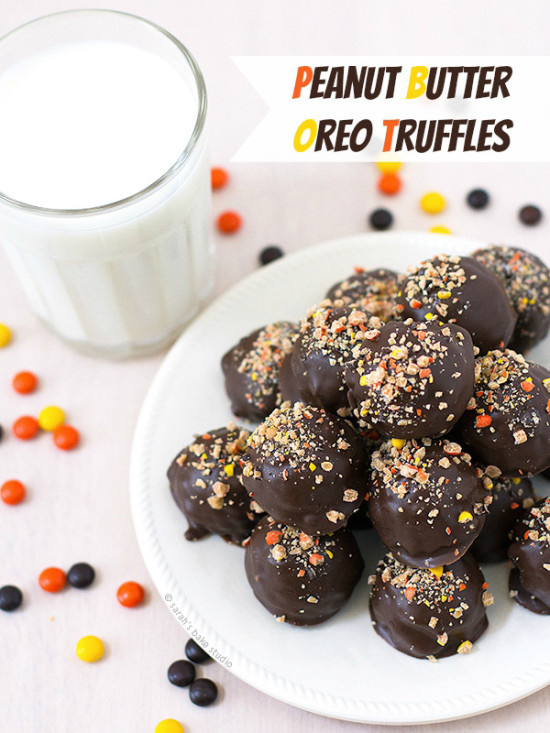 After Sarah left one of the most thoughtful comments on a post last year I popped over to her blog and immediately fell in love. Her tagline says it all – "Baking life sweet" is a motto I can surely stand behind. Her colorful posts are equal parts fun and delicious and these Peanut Butter Oreo Truffles are no exception. The sprinkling of crushed Reeses Pieces? Colorful genius!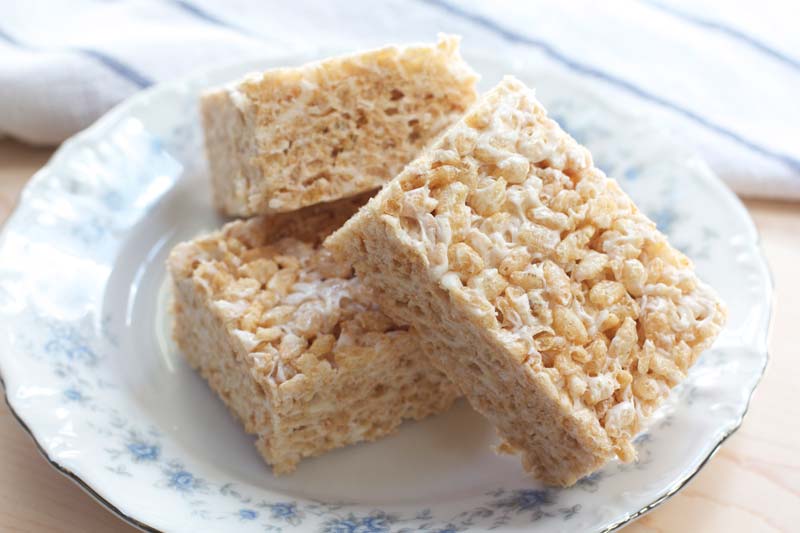 Susan and I were roommates at Eat Write Retreat last month. Despite having never met, it was like we had been friends for years. We had a blast eating, drinking, and exploring Chicago and even tagging along as groupies of a live karaoke band. (Don't worry, mom, I didn't sing). Her blog? It's a fabulous compilation of less processed, more delicious recipes and stories of life in Northern Wisconsin. You had me at brown butter.