halloween chocolate s'mores cookies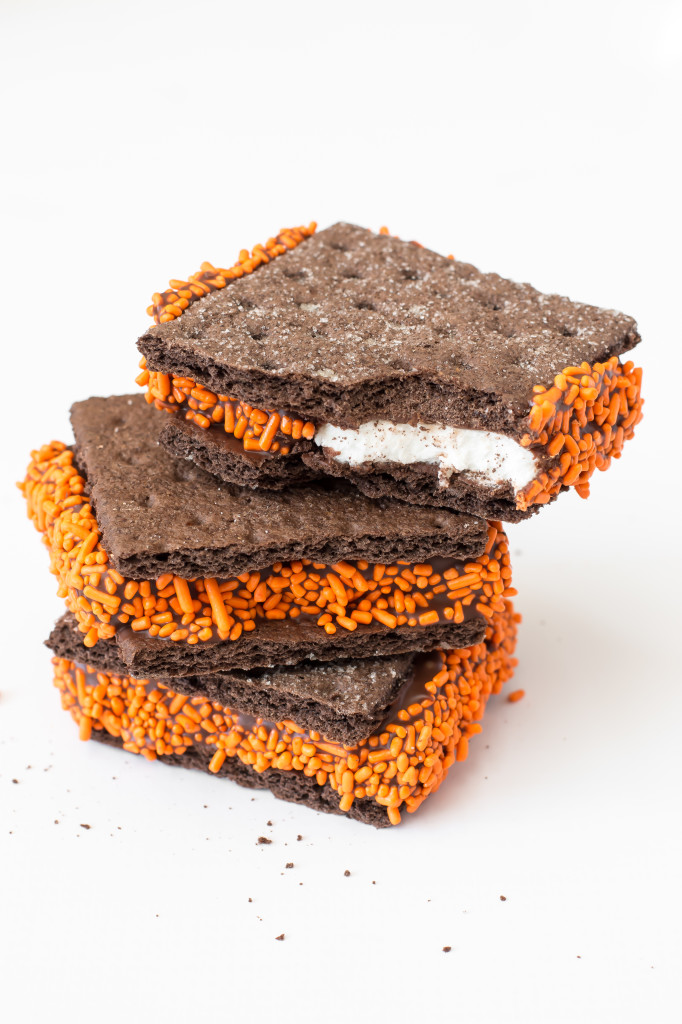 These Halloween Chocolate S'mores Cookies are perfect for packaging and gifting thanks to the quick-setting effects of Baker's Dipping Chocolate.
October officially kicks off the fall and winter holiday season and I could not be more excited. Each year I look forward to creating fun recipes that are not only delicious, but also easy to transport so that I can take advantage of seasonal themes to brighten someone's day. S'mores have always been a favorite sweet of mine and I am excited to have found a quick and easy way to make them both festive and suitable for spooky special deliveries.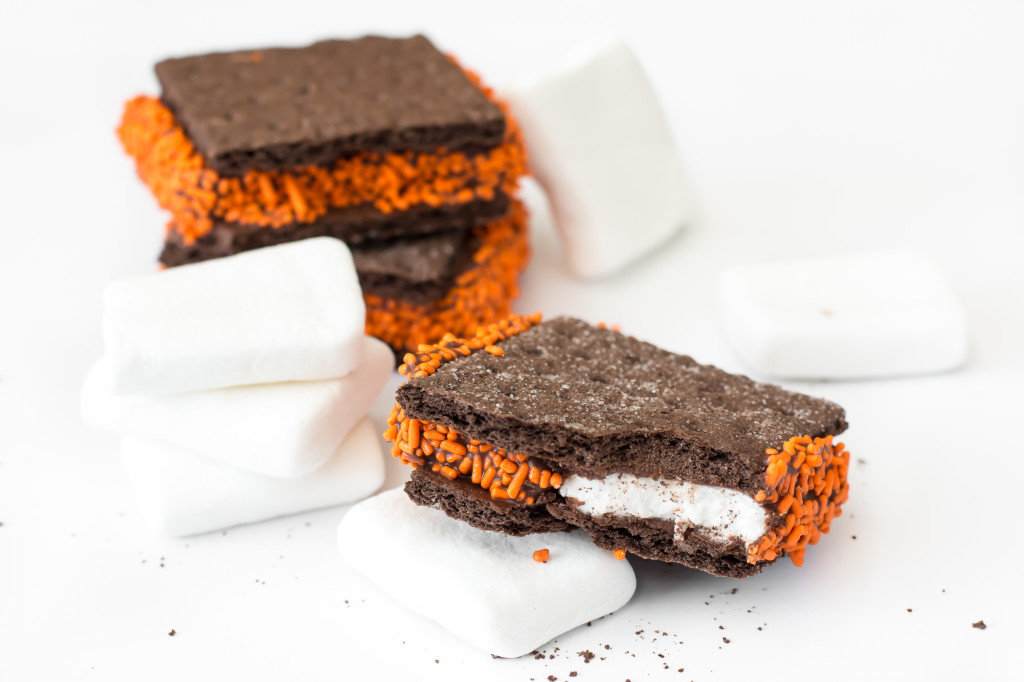 Whether inspired by spooky tricks or festive sweets Halloween treats are always as equally fun to make as they are to give. These Halloween Chocolate S'mores Cookies are great for making ahead of time and easy enough that the kids can help out. The Bakers Dipping Chocolate sets up so that, unlike their campfire inspiration, these s'mores can be packaged for gifting.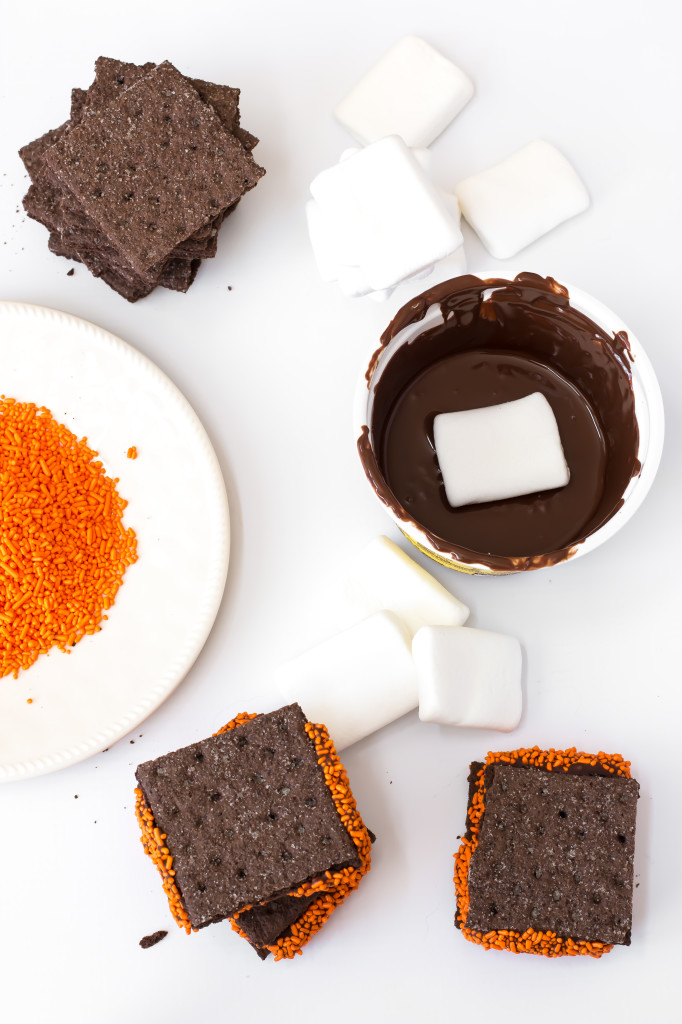 Dropped in a small cellophane treat bag and tied with seasonal ribbon or twine and these s'mores are quickly transformed from festive afternoon snack to impressive holiday party favor. They are perfect for sharing at your next class party, neighborhood gathering or as an afternoon pick-me-up at the office. Let your little monsters in on the party planning fun this year with these Halloween Chocolate S'mores Cookies and other delightfully simple KRAFT Halloween recipes for kids!
Click here for the full recipe: HALLOWEEN CHOCOLATE S'MORES COOKIES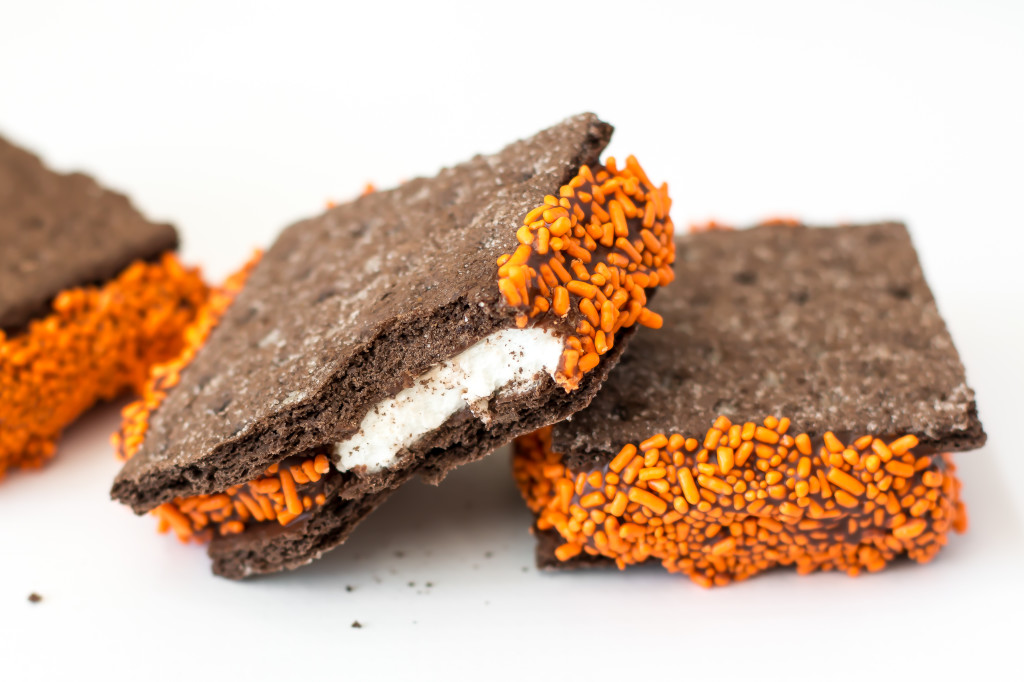 *Sponsored in conjunction with the KRAFT Tastemakers Program.