negra modelo and chef rick bayless sf food tour #theperfectcomplement
It's not every day you get to spend the evening touring your local food scene with an inspiring foodie like Chef Rick Bayless, but thanks to Negra Modelo I got to do just that!
Last month Chef Rick Bayless was in San Francisco doing what he does best, touring the food scene and inspiring foodies to eat, drink and be merry! As part of #ThePerfectComplement campaign with Negra Modelo, Chef Bayless is out to spread the word that Negra Modelo is perfect for pairing with great food. Whether as an ingredient or a refreshing beer on the side, Negra Modelo has distinctly bold flavors to make your meal taste great.
If you haven't had an opportunity to spend time with Chef Rick Bayless (who says that?!), I'm here to tell you that he is an absolute joy to be around. His culinary inquisitiveness is absolutely contagious and his playful passion for food makes it obvious why he has been so successful in his career. He placed himself right in the middle of every tour, interacting with my fellow bloggers and I, carrying on like we had known each other for years, and generously sharing his secrets for preparing great Mexican cuisine.
Our tour through the San Francisco Mission District started with a restaurant that has been producing masa from scratch daily by cooking dry corn, lime, and water since 1953. Believe me when I tell you that fresh masa makes the best tortillas, huaraches and tamales that you have ever had. The bold refreshing flavors of Negra Modelo stood up to the savory huaraches topped with spicy house made salsa for a fabulous start to our evening.
Next up was a local meat market that has been owned and operated in the Mission since 1965. The original owner passionately shared his market's history as well as an overview of various cuts of meat used in Mexican cuisine. Another round of Negra Modelo complemented a home cooked meal of tender short ribs, vegetables, and fabulous conversation.
No surprise that our final stop of the tour at La Reyna Bakery was easily my favorite. Three generations of the Gutierrez family have worked since 1965 to bake the most authentic Mexican pastries in town. Made using only fresh eggs, milk, yeast, flour, water, sugar, and salt, their pastries are baked fresh daily in an array of unique flavors. Seasonally exceptional favorites included molasses bread and pumpkin empanadas.
An after party wrapped up our fun with delicious appetizers made using Negra Modelo, glasses of ice cold beer and culinary demonstrations from Chef Bayless. Did you know that when white onions are cut they release sulfur that gives them their characteristically harsh taste? Chef Bayless rinses all onions after being chopped in water if he will be serving them raw in salsas or as a garnish. The process is called deflaming the onion and allows a more enjoyable flavor of the onion to shine. Genius.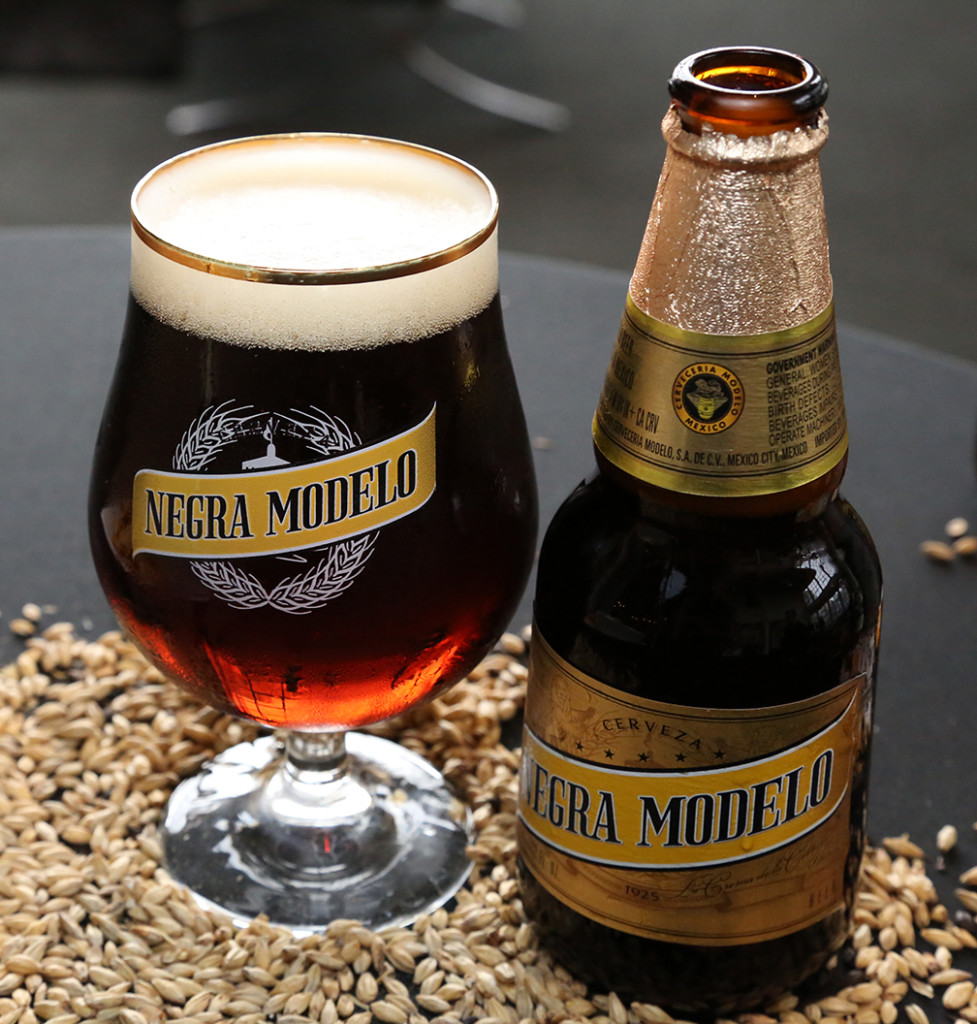 Brewed since 1925, Negra Modelo is a Munich Dunkel style lager by slow roasting caramel malts, a technique that makes the brewing process last twice as long as other beers. If looking for your perfect compliment to holiday dining and entertaining, look no further than Negra Modelo. For more information on Negra Modelo, recipes from Chef Bayless, and a video that highlights how Chef first discovered Negra Modelo visit www.NegraModeloUSA.com.

Brought to you by Negra Modelo as part of #ThePerfectComplement campaign.