bake love give's top 5 posts of 2014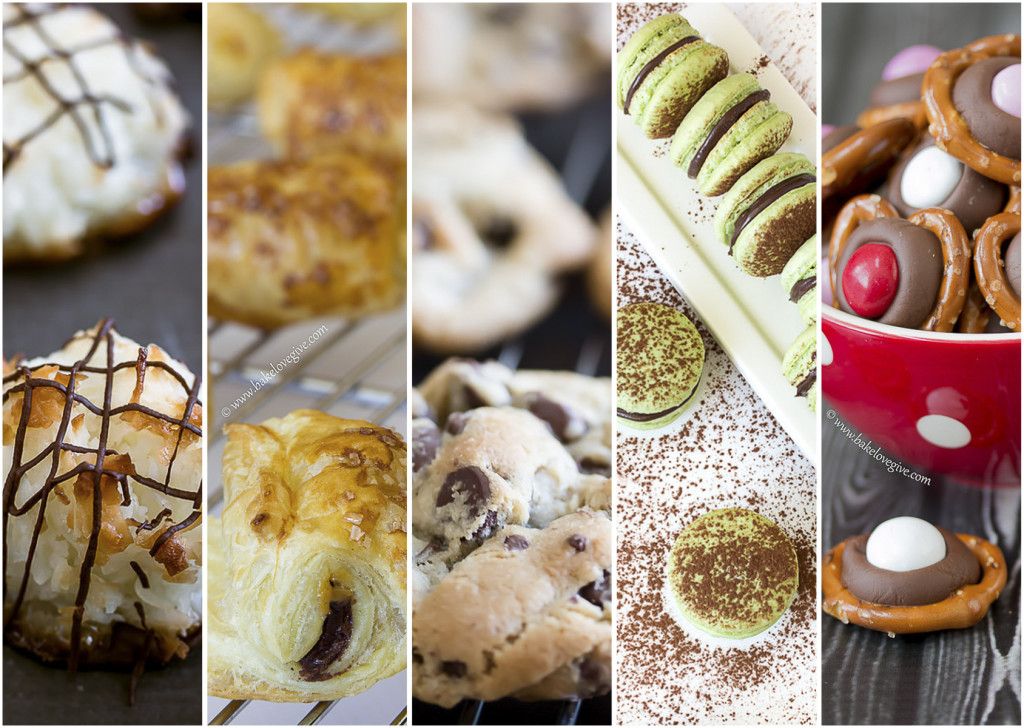 2014 included many exciting opportunities for us including an amazing partnership with KRAFT as well as regular appearances in the Foodie Recipe App on iTunes. To thank our fabulous readers and supporters, we've gathered our top 5 posts of 2014 for quick reference. It's safe to say y'all love your chocolate!

1. Almond Joy Macaroons
Resembling a favorite childhood candy, there's no wonder why these Almond Joy Macaroons were our top source of traffic this year. They're quick to throw together and make an impressive addition to holiday dessert trays and are stunning when boxed for gifting.

2. Petits Pains au Chocolat
Speaking of quick, these Petits Pains au Chocolat are unbelievably easy to throw together when you're craving a delicious bite of something sweet. Make a batch for your next brunch or weekend get-together and you'll be everyone's favorite hostess.

3. New York Times Chocolate Chip Cookies
There's a lot to be said about taking the time to dissect the chemistry of a cookie. The New York Times did their homework and gifted us with one perfect chocolate chip cookie recipe. I don't dare mess with the ratios in this recipe because it turns out fabulous every single time.

4. Chocolate Mint French Macarons
After a few years of bad luck, an inspiring trip to Disneyland and the generous advice of their pastry chefs led me to bake this beautiful batch of Chocolate Mint French Macarons. If you're looking for a challenge, I urge you to bake at least one batch of macarons in the coming year.

5. Peanut Butter Pretzel Munchies
We can't fault you for loving our Peanut Butter Pretzel Munchies as much as we do. This sweet and salty snack is so easy to throw together and has endless possibilities for coordinating colors and flavors for any occasion.