5 fall recipes perfect for college care packages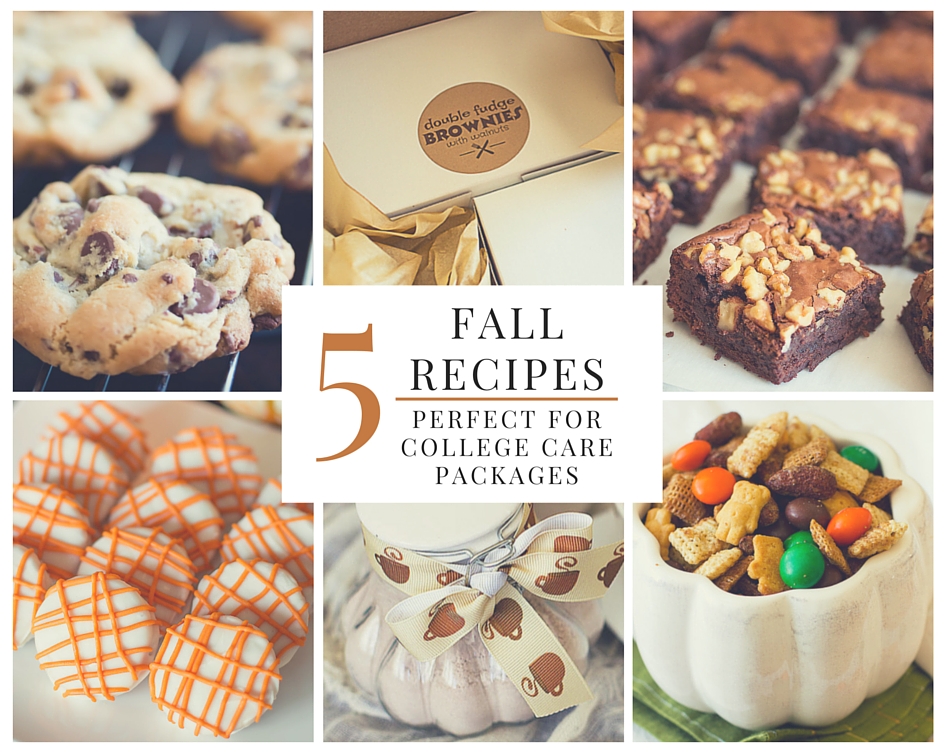 Fall means back to school and nothing motivates starving college students like homemade treats. I've gathered my five favorite recipes perfect for late night snacking as well as a few tips and tricks to ensure that they arrive in one piece!
College students across the country are settling in to another year of academics, extracurriculars, and youthful shenanigans. Become the favorite parent, sibling, relative in the family by preparing these awesome fall treats and packaging them up tight to send sweet encouragement to your starving scholar. We can't guarantee straight A's, but a taste of home is sure to fuel a few extra hours of hitting the books this semester. Go ahead, get baking, and send some love!

You haven't really had a chocolate chip cookie until you've tried the NEW YORK TIMES RECIPE FOR CHOCOLATE CHIP COOKIES. They're everything a chocolate chip cookie should be and are sure to guarantee a few new friends if your college freshman opts to share.

Our recipe for DOUBLE CHOCOLATE FUDGE BROWNIES gives you a simple solution for making a single batch of brownies to meet several taste preferences. Easily send brownies with and without nuts with this quick trick. Also, we share our favorite way to package a pan of brownies for shipping across the country.

One of the sturdiest treats to ship long distances are chocolate covered Oreos. Spice up your next care package with our recipe for WHITE CHOCOLATE COVERED PUMPKIN SPICE OREOS. We promise your first born will be rushing home for more when fall break rolls around!

Your straight-A student can stay warm and caffeinated during the inevitable all-nighters with this delicious HOMEMADE INSTANT CHAI TEA MIX. Just add hot water; gourmet dorm life doesn't get any more convenient than this.

This year's Pumpkin Spice Latte M&Ms ARE all that they are cracked up to be. They're sure to take my PUMPKIN SPICE CHEX MIX to the next level; a sweet and spicy snack perfect for fueling long days of classes and extracurriculars.

Most importantly, you'll want to prepare and package your baked treats to ensure they arrive fresh and intact. Check out our tips for BAKING and SHIPPING baked goods to secure your spot on this Fall's College Care Package Honor Roll.