2015 gourmet advent calendars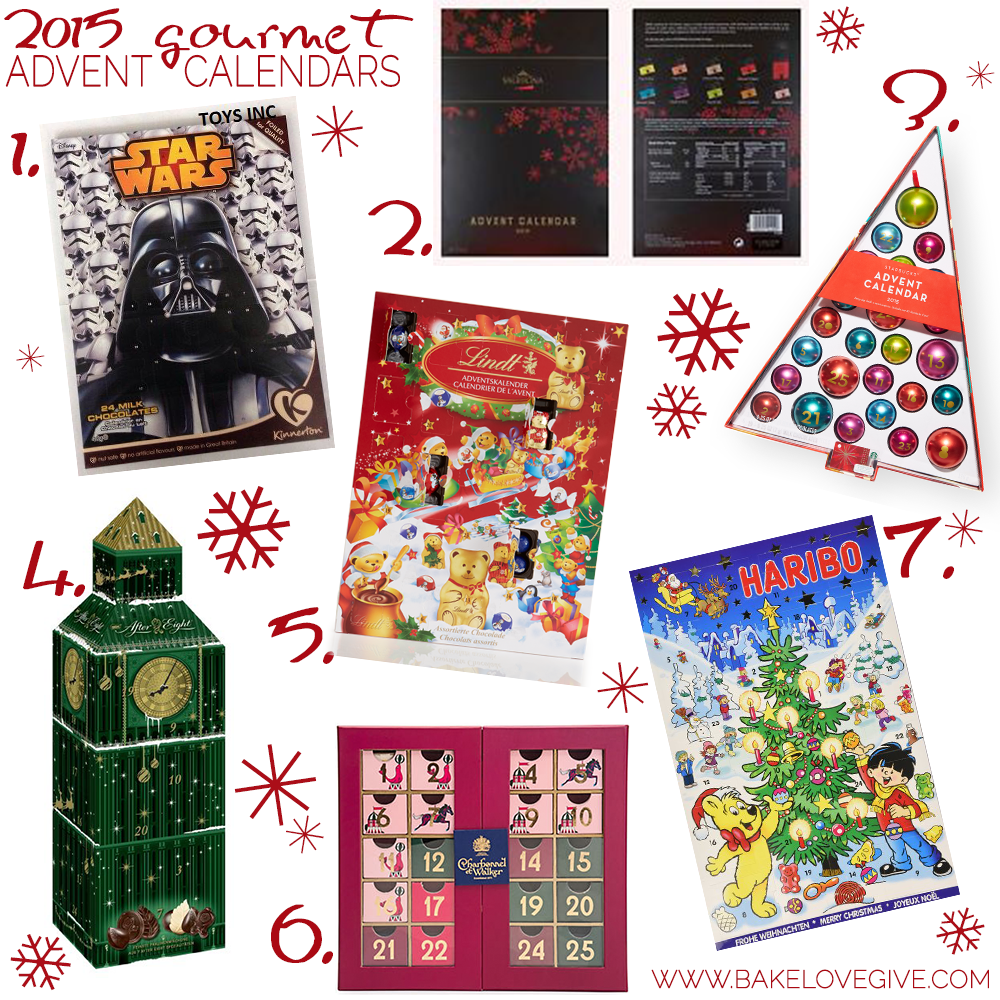 Back by popular demand, we bring you the sweetest ways to countdown to Christmas. Our 2015 collection of Gourmet Advent Calendars remind us that this time honored tradition is fun for elves of all ages!
We're not sure how gourmet the chocolate is, but this fun calendar can double as a countdown to Christmas and the release of Star Wars: Episode VII.
RUN to your nearest Trader Joes to see if they still have their Valrhona Advent Calendars in stock. At only $9.99, these calendars are a steal for premium chocolate.
The Starbucks Advent Calendars are always an annual favorite in our house. This year's set features ornaments filled with chocolates and peppermint bark. Hide them in your tree and count down to Christmas with a daily treasure hunt!
This Nestlé Big Ben Advent Calendar 185g is filled with seven varieties of peppermint chocolates and is the perfect count down for the world traveler.
The 2015 Lindt Advent Calendar includes both miniature Lindt Bears and their delicious chocolate truffles to sweeten the countdown to Christmas.
For the ultimate gourmand, Lord & Taylor has an advent calendar featuring Charbonnel et Walker fine chocolates. The price tag is steep, but last we checked it was on sale!
Always a favorite to post year after year, we finally broke down and ordered our very own HARIBO Advent Calendar. Featuring fifteen different gummy treats, the countdown is full of surprises.